Yasir Naqvi Launches Bold Lawn Signs to Convey his priorities in the Election
September 15, 2021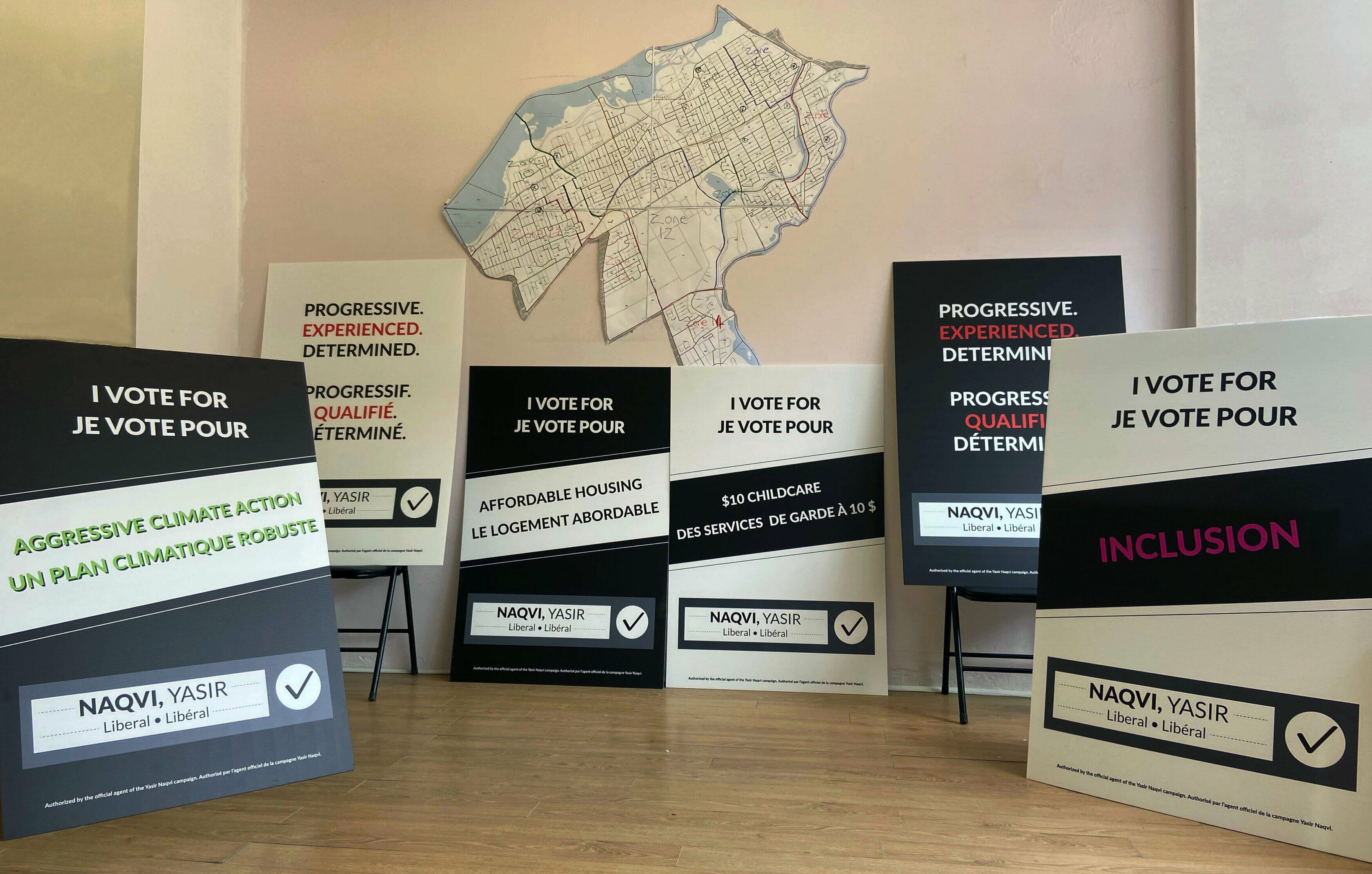 OTTAWA, September 15, 2021 – Yasir Naqvi, Liberal candidate in Ottawa Centre, has unveiled new election signs across Ottawa Centre to highlight his progressive vision and priorities in this important election.
The messages include critical elements of the Liberal platform, values, and achievements:
'I Vote for Aggressive Climate Action'
'I Vote for Inclusion'
'I Vote for Affordable Housing'
'I Vote for $10 Childcare'
'Progressive. Experienced. Determined.'
"You have until September 20th to make an important decision. A choice that will significantly impact our lives and the future of our kids and grandkids. We have all seen what happened in Ontario and Alberta when progressive governments were replaced with Conservative governments led by Doug Ford and Jason Kenney. Climate action – stopped; environmental protection – rolled back; public health units – cut; schools – underfunded and unsafe; pandemic responses – insufficient and tragic," Naqvi said. "I hope these new signs will encourage those who care about these issues to reflect on just how much is on the line in this election and what moving forward for everyone will mean," Naqvi said.
Voting Liberal is a vote for a progressive government that will protect a woman's right to control her body; support cities to reduce gun violence; fight racism, homophobia, antisemitism, and Islamophobia; ensure a strong public service and public programs for families, seniors and students; deliver an aggressive plan to address the climate crisis; and continue to lift children and families out of poverty.
To see the new signs, see attached.
-30-
Contact:
Chantalle Aubertin
647-535-9299
media@yasirnaqvi.ca
---
PROGRESSIVE. EXPERIENCED. DETERMINED.
yasirnaqvi.liberal.ca |  613.729.6101 |  445 Churchill Ave North, Ottawa